The Adventure of Reality
Through September 5:
The Hypo-Kunsthalle will present a comprehensive retrospective of realist artists including Gustave Courbet, Dennis Hopper and Gerhard Richter.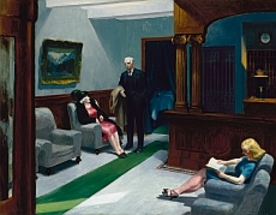 The realistic portrayal of reality has always been of importance to artists throughout the centuries. However, two hundred years ago painters started to doubt the reproduction of reality on canvas. To achieve objectivity in art became considered to be a paradox. Still, this new perception of realistic portrayal has challenged the creativity and accuracy of generations of artists ever since. Now, a unique exhibition will present more than 180 positions dealing with the complex subject of reality. Covering artistic trends from the 19th century to contemporary works, "The Adventure of Reality" will comprise paintings, photographs, sculptures, video art and graphics. For more information, visit hypo-kunsthalle.de.
FIND OUT MORE